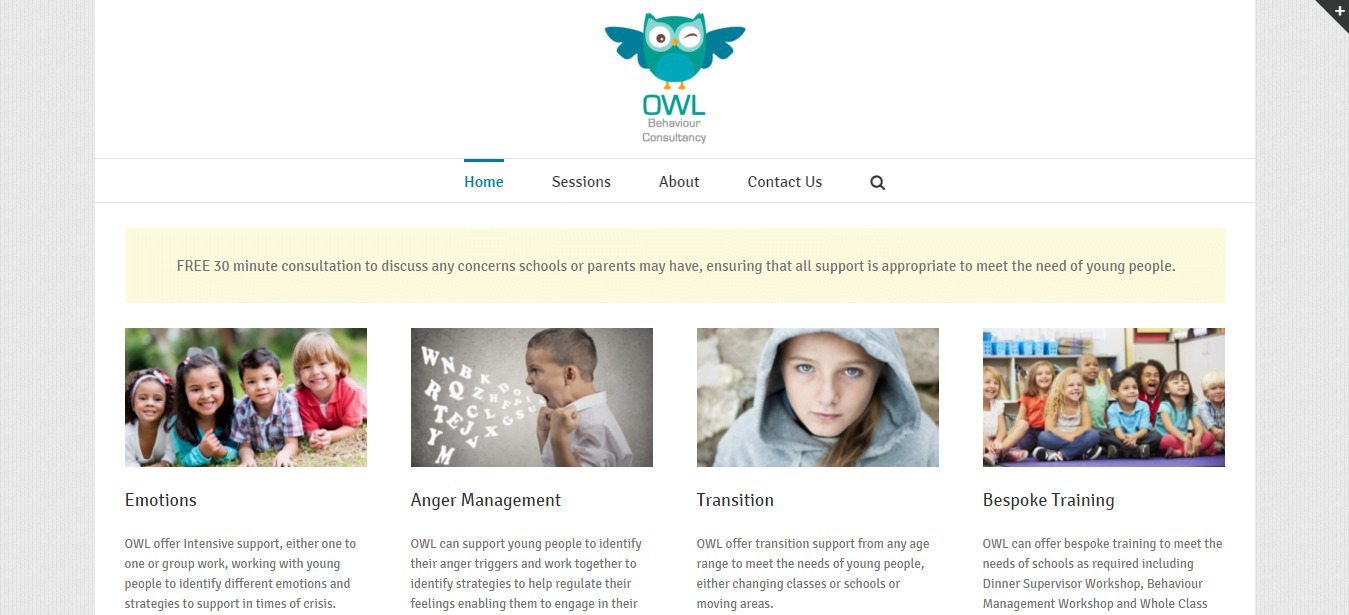 Owl Behaviour Consultancy, Tracy approached us in 2015 looking for a website for her business to allow people to read more about the services they provide and also about the company and who they will be working with.
When Tracy and Laura had a meeting Tracy wasn't sure on how she wanted her site to look, so they went through some ideas on how the website could be laid out, when they went through different styles Tracy decided she wanted a simple and effective website.
Laura put the plan together and created the website and Tracy was over the moon, the website was up and running with everyone satisfied.