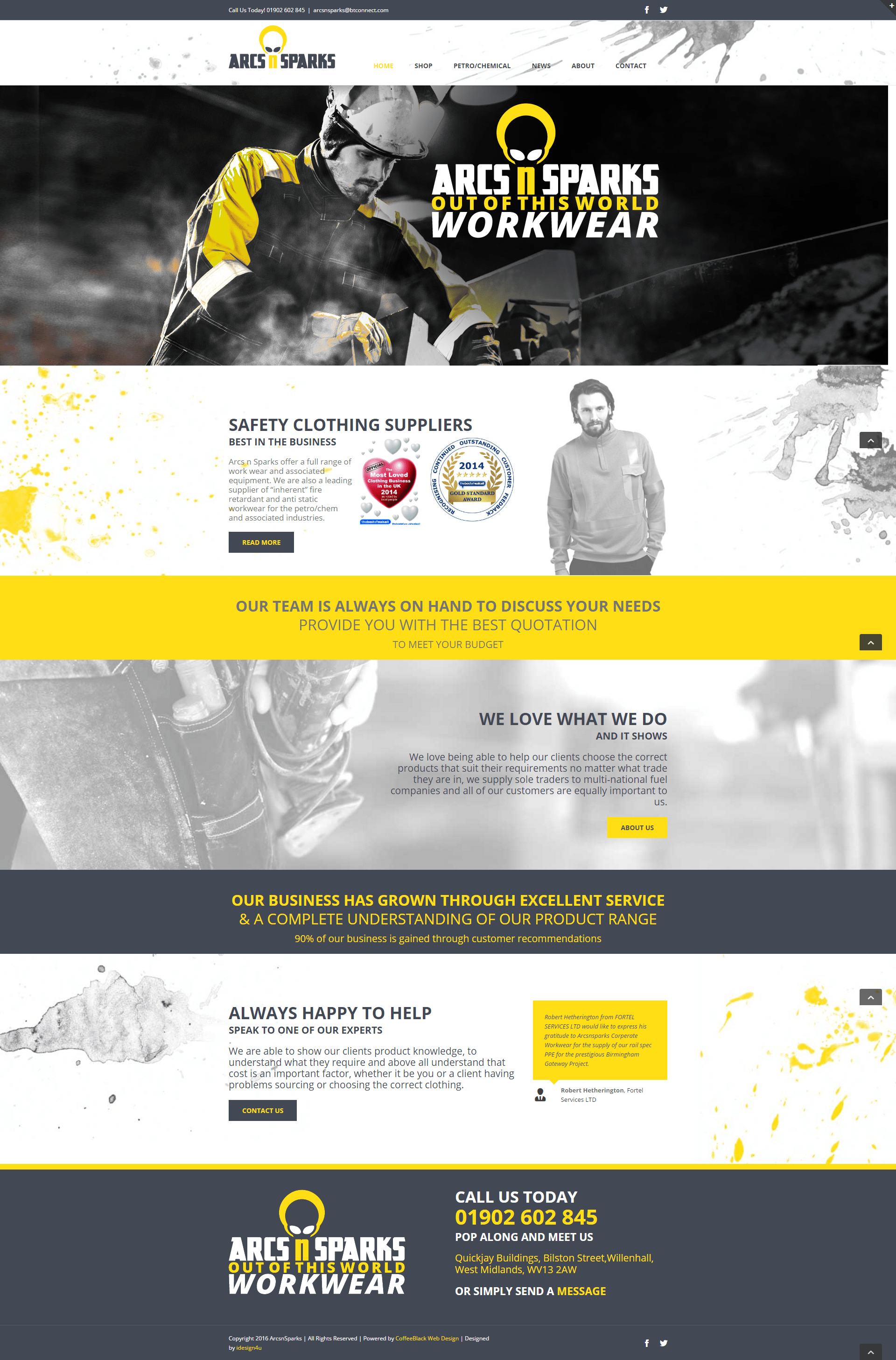 Client: Arcs n Sparks
Category: Website Build
Platform: WordPress
Date: 2014
Arcs n Sparks first approached us in 2014 for a new website as theirs was outdated and wasn't user friendly or responsive.
They wanted to keep the shop linked in and also have a catalog section on the site for users. The site was created on the content management system WordPress from a design they had sent across to us.
We had used the No1 WordPress theme 'Avada' with the plugin 'WooCommerce' for the catalog, allowing users to see which items they sold and the prices but with the buying option switched off.